One critical part of being a scientist is engaging with the public to promote critical discussion of ideas and questioning of information. I approach teaching and outreach in the same way I approach research: by questioning dogma and seeking data. The social and political contentiousness of evolution means that people have preconceived notions about Darwinism that they do not have about, say, plant physiology. My role as an educator is to challenge these often erroneous preconceptions and to promote evidence-based decisions by using fundamental bipophysical principles to explain complex biological phenomena.
College-level teaching
I have taught students from a wide variety of backgrounds and across a wide range in age and education. Among them, my most informative teaching experience was teaching and coordinating a remedial college math course at San Quentin State Prison (California). Students there were incredibly motivated but living and studying in a system not conducive to academic focus.
While at U.C. Berkeley, I taught a variety of ecology classes for undergraduates and advanced graduate students, including Community Ecology and Stable Isotope Ecology.
While at Yale, I have guest lectured in plant ecology classes and have helped teach a module for first-year biophysics graduate students about plant biomechanics.
Since 2017, I have spent a few weeks a year at Guangxi University in China, where, in addition to giving guest lectures, I have trained four master's students on methods in plant ecophysiology. I continue to help advise them on their master's theses.
High school teaching
In the summer 2019, I developed and ran a short course for New Haven area high school students entitled Plant Form and Evolution. This course bridged disciplines and sought to inspire students to think about how agents of selection can drive morphological diversity. One component of the course engaged students to read and present popular science articles about the primary literature, a type of activity I have employed at the college level as well.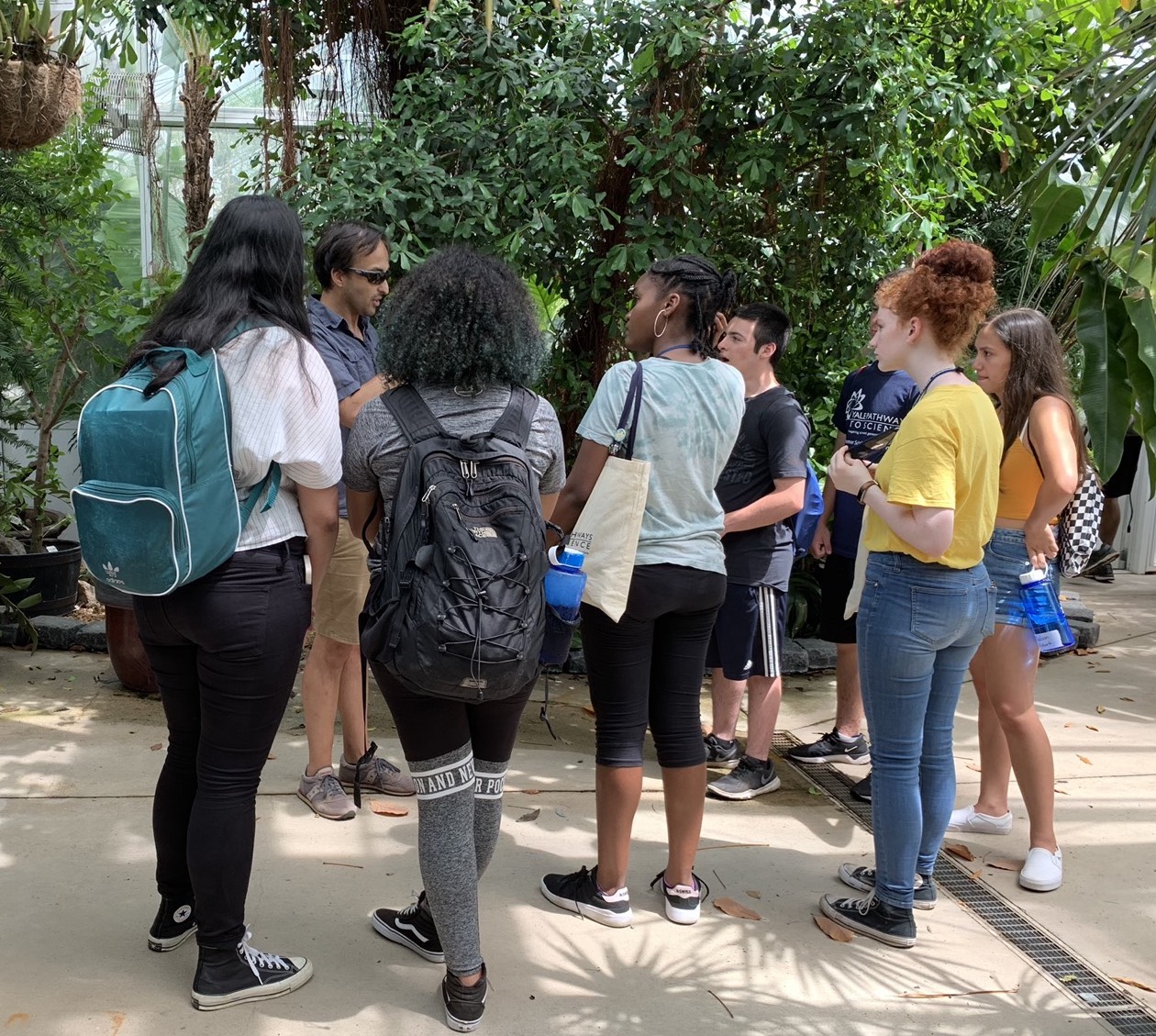 As much as we like to think science is objective, we all have biases that lead to subjectivity in the practice of doing science. In an attempt to quash the myth of objectivity, one key part of this course was discussing the ethics of science and evolution. Using the topics we had discussed previously in the context of plants (cladistics, selection, phenotypic evolution), I linked these same topics to some of the social issues in constant public discourse today (diversity and inclusion, sexism, racism). Discussing the ethics of doing science and the implications of our work outside of the academy is critical to broadening participation in science and elevating public knowledge about scientific research.
Public speaking
I have spoken publicly about the scientific process at Bindlestiff Books in Philadelphia. More recently, I have spoken to the press about my research on innovations in flowering plant physiology:
The Breakfast Show on the Voice of Islam (UK) radio network: minute 40